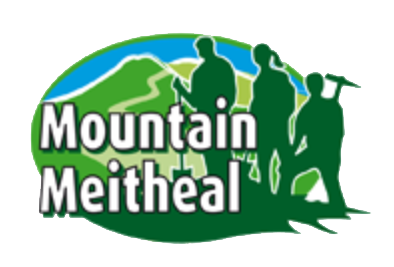 Dear Club Secretaries,
Mountain Meitheal South East ("MMSE") will be continuing our work on the Galty Castle/King's Yard track, South Side of the Galtees (Exit 12 off the M8) on August 18. Our meeting place will be Kilbehenny Community Centre at 10:15am.

We expect to complete this project on our next Work Day, having started work - clearing culverts and drains and putting up the first Chicane - back in early 2017. The track is looking good and will be a walkable looped walk for locals and walkers alike.

We operate monthly from March through November 2019. Meeting points and leaders will be circulated before each work date.
Leader: Mike Keyes

Assistant Leader: Denis Bates

Come prepared for a day in the hills, be prepared for all weathers, for safety and comfort wear appropriate footwear. A packed lunch is advisable, including a hot drink. A change of clothes is recommended for the homeward journey. Bring gardening gloves if you have them; otherwise they will be supplied. For this track we would also recommend you bring a pair of wellingtons as it is rather muddy!
Come out with us on one of our Work Days - no obligation to join and see how we work. Many hands make light work - so give it a try "get out, get dirty, give back". New and Old Members always welcome.


We can be contacted:
* email: This email address is being protected from spambots. You need JavaScript enabled to view it.;
* facebook: https://www.facebook.com/pg/mountainmeithealsoutheast/about/