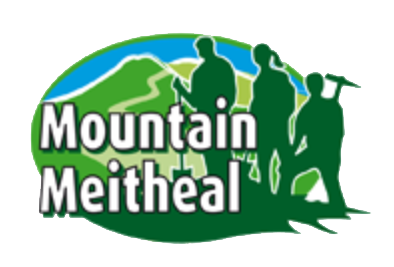 Dear All,
It is that time of year again when Mountain Meitheal South East ("MMSE") is back in action! Save the date - 23 March 2019 when we will continue our work on the Galty Castle/King's Yard track, South Side of the Galtees (Exit 12 off the M8). Our meeting place will be Kilbehenny Community Centre at 10.15am.
We had a successful 2018 membership with 24 members and a great attendance on each of the Work Days. However, we still have a lot of work to get done to finish the Galty Castle/King's Yard track so it is fit for purpose. It's a beautiful area and the work of MMSE members when finished will provide a good quality track for family and walkers on a day out, with the sound of the river flowing alongside.
2019 Work Dates are attached. Download Work Dates on the right hand side -->
We will be operating monthly from March through November. Meeting point and leaders will be circulated before each date.

2019 Membership Renewal Form also attached. Download form on the right hand side -->
Leader: Jim O'Neill
Assistant Leader: Mary Neligan


Come prepared for a day in the hills, be prepared for all weathers, for safety and comfort wear appropriate footwear. A packed lunch is advisable, including a hot drink. A change of clothes is recommended for the homeward journey. Bring gardening gloves if you have them; otherwise they will be supplied. For this track we would also recommend you bring a pair of wellingtons as it is rather muddy!

Come out with us on one of our Work Days - no obligation to join and see how we work. Many hands make light work - so give it a try "get out, get dirty, give back". New and Old Members always welcome.


We can be contacted:
* email: This email address is being protected from spambots. You need JavaScript enabled to view it.;
* facebook: https://www.facebook.com/pg/mountainmeithealsoutheast/about/