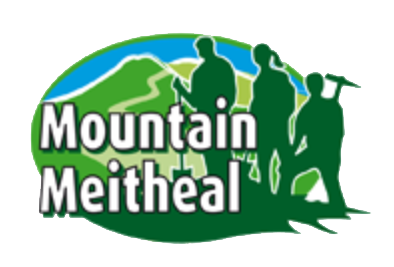 Dear Club Secretaries
Mountain Meitheal South East ("MMSE") next Work Days are Saturday, September 15th and 16th which will include our annual BBQ.
Saturday, September 15: Our meeting place will be Kilbehenny Community Centre at 1015am sharp. Depending on numbers, the plan is to split the day between our usual spot at Galty Castle/King's Yard where our path work project continues and Glengarra Wood Project where some necessary drainage work needs to be carried out on an existing track.
Once we finish our day at the Kilbehenny side, we will travel across to the Glen of Aherlow for our annual BBQ. Our base will be the Glen of Aherlow Caravan and Camping site.
You will need to bring your own tent (if camping), food and beverages. There will be one - maybe two BBQs available, but if you don't want to wait for food, you might like to bring your own.
Sunday, September 16: Early start 😊 for some maintenance work on existing project sites in the Galtee area, such as the Curra Style, Saunder's Lodge area. We will be cutting back on the summer growth of heather, bracken, etc. and hopefully filling some additional gravel where needed. Tools will be supplied. It would be good to bring your own gloves.
Come prepared each day for a day in the hills, be prepared for all weathers, for safety and comfort wear appropriate footwear. A packed lunch is advisable, including a hot drink. A change of clothes is recommended for the BBQ evening and/or homeward journey. Bring gardening gloves if you have them; otherwise they will be supplied. For the Galty Castle/King's Yard track we would also recommend you bring a pair of wellingtons in the wet weather as it is rather muddy!

Saturday Leader: Fergus Flynn
Sunday Leader: Frank McMahon
Also attached is our Work Schedule for the year.
We can be contacted:
* email: This email address is being protected from spambots. You need JavaScript enabled to view it.;
* facebook: https://www.facebook.com/pg/mountainmeithealsoutheast/about/

Rgds/Catherine (Quinlan)